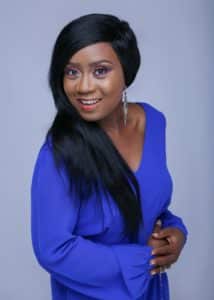 Singer, Nikki Laoye has a chat with Saturday Beats where she revealed that besides music and her husband, she loves helping humanity. So it is much of a surprise that some Nigerians confused her good nature for PR stunt and they attacked her for being outspoken during the Libyan slave trade saga which involved many Nigerians.
After CNN aired a disturbing video that showed the inhumane treatment some Africans faced in a slave camp in Libya, the singer took to her social media account to sensitise people on illegal immigration.
She went ahead to become a celebrity mouth-piece on the issue and this made some online commentators speculate that she was only doing it to seek for relevance.
In a chat with Saturday Beats, the singer noted that she had been doing humanitarian work for about seven years and she was not bothered about what people said.
"I am not bothered if Nigerians think that I was using the Libya situation to seek for relevance because I was just doing my job. The irony is that I have been doing this for years. I have been working with the IDPs and the Federal Government for some years especially with the Boko Haram situation. Through my foundation, we've taken a lot of relief materials to the north and at a point in time, we took my colleague, Yemi Alade, to the IDP camp because she asked that she wanted to visit the place. If you watch the video of her song, Na Gode, there were some clips that showed her visit to the camp. I have been doing this work for a while because I have a passion for it and people are given the support that they need. I also work with people living with disabilities. This is something I have a passion for because I want everybody to live as happily and comfortable as possible," the singer said.
She gave her reason for having been vocal about the whole situation. She said  it is because she is very passionate about being a humanitarian.
 "Aside from being an artiste, I am also a humanitarian and I have been running my foundation for about seven years. I was actually selected by the National Commission for Refugees, Migrants and Internally Displaced Persons to be their celebrity mouth-piece when they noticed my passion for humanitarian work. They needed someone like me who could create more awareness about what is going on regarding refugees, migrants, and internally displaced people. That is how I came on board and I have been working with them for three years even before the Libya situation came to the fore. I can recall vividly that after CNN put out the video of the inhumane treatment meted out to the immigrants, people attacked the government that they were not doing anything, meanwhile, the government had been trying. It had actually brought back home about 3,000 Nigerians even before that video was aired. It was my duty to ensure that Nigerians were aware of what the government had been doing, so I made a video and it went viral online. We also needed to create more awareness so that people would stop making that journey," she said.
The post I Don't Care If People Think Helping Libyan Returnees Was Publicity Stunt –Nikki Laoye appeared first on tooXclusive.
Source: tooxclusive