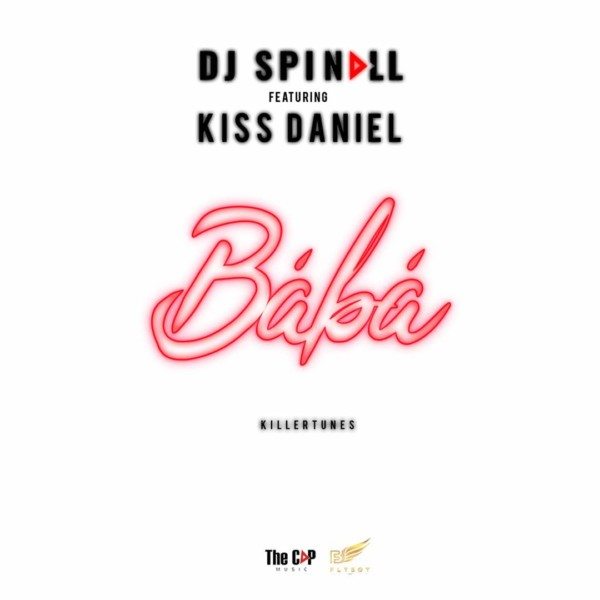 Baba, Baba, Baba, Baba
Sebi you want the banger-di-banger? Baba
O gbodo gbo-deng-baba o- Baba
2018 is the year of the DJs. The industry's finest DJs – Spinall, E-Cool and Enimoney have worked with their artiste friends to give us chart toppers. It is quite unusual but some of us are grateful for it even though most people care less 'bout music cultures and influences, so long there's music, life to them is good.
However, it is an important thing to note because it signifies growth. It shows that another industry body part is growing. DJ Spinall hopes to continue shifting this standard with a collaborative session with Kiss Daniel and the star producer of the moment, Killertunes.
Here is what we think of the new DJ Spinall X Kiss Daniel record titled 'Baba'
Share your own thoughts in the comment section below.
@dahnielz  For every Kiss Daniel fan out there, quit holding your breath, because your dreams have been fulfilled. I say your dreams have been fulfilled!
If you have ever had doubt about Kiss Daniel's ability, you can now put that to rest and be ready for that FlyBoy wave. Saying Kiss Daniel is very talented would be an over flogged statement. This is exactly what everyone has been waiting for; a Kiss Daniel collaboration and I must say it is everything I expected it to be.
The infusion of skit into the song 'Baba' is an absolute genius idea; it gave the song more life and humor. This fast tempo tune is probably one of the best Afrobeat I have heard in a while.
At this point I'm just gonna rate Baba and put it on repeat.
4/5 *plugs earphone*
@ibironketweets 'Baba' is the first Nigerian song of 2018 with a volume of hype that matches the quality of the music. The 3:16 of music is a 3-man star performance consisting of authoritative singing, brilliant sound arrangement and a spot-on contribution from a hype man who would egg one on till the last penny is spent (at a party). The record is so rich in thoughtfulness that even GOD got a memorable shout-out.
In between the party sensation, Kiss Daniel broached some interesting topics; expressing how he is enjoying his newly-found freedom to collaborate with other artists. About the race to earn international acclaim, Kiss Daniel is saying he is more interested in making money. His line, 'won lawon ni international- Baba/International Zero Money- Baba' could be a shade to some of our music stars who have attained some level of global acclaim but it takes nothing away from the calmness and leisurely demeanor of the singer.
'Baba' is the record of records. My prediction is that it would go on to be the party anthem of 2018.
Note this: Kiss Daniel is the real deal, DJ Spinall is headmaster of DJs and remember to fear Killertunes.var VUUKLE_EMOTE_SIZE = "";
VUUKLE_EMOTE_IFRAME = ""
var EMOTE_TEXT = ["DOPE","TRASH","WACK","MAD JAM!","JUST THERE",""]
The post KISS DANIEL: Dethroning Wizkid, Davido & Olamide To Become The Industry's New "Baba"? appeared first on TooXclusive.
Source: tooxclusive