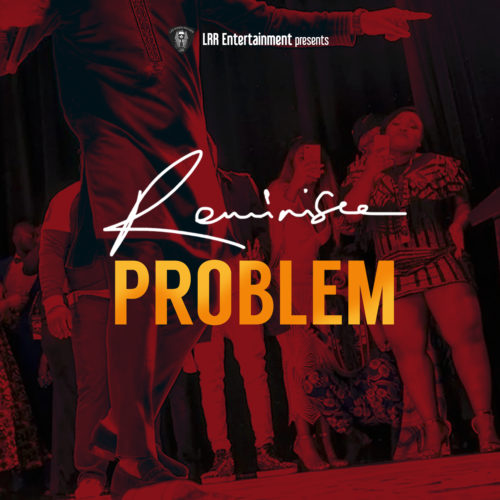 2017 is remembered as the year Reminisce flexed his muscle of versatility for Nigerians to see. The celebrated indigenous rapper took a turn in the direction of alternative music and he returned offering Ponmile, a song which earned him glowing plaudits.
He chose to kick off the new year with the release of a track titled "Problem." The song is coming at a time in the industry when the shaku shaku wave is fiercely sweeping across the length and breadth of the industry. The big boys have been taking turns to vibe on it, those in the grassroots are hawking it. Reminisce, who is somewhere in between the two classes, experimented on the sound to produce Problem.
Here is what we think about Reminisce's 'problem' (lol)… Read and remember to drop your comment below.
@ibironketweets The news of a Reminisce, Jospo collaboration gassed me up with excitement. Their last collabo produced Ponmile and it made it to my list of best alternative records of 2017. Infact, it occupies the 1, 2 spot on that list. So, I eagerly wore my earplugs and clicked the link to their new work hoping to experience some form of musical orgasm.
The sound that greeted me sent me the first signal of the coming disappointment. It felt like I had just placed a bet with my last card only for the first game to spoil my precious bet slip – I couldn't hide my sadness. But that wasn't all. I came up with the excuse that perhaps Reminisce had prepared a surprise somewhere deeper into the track but I waited, waited and waited till the last sound but there was still no spark, no teaser, no spice. It only bore half-formed and incoherent messages and made it seem like there was an actual theme.
There is really nothing in the song that interests you to want to listen again, except maybe Reminisce's raunchy lyrics in the first verse which still did not match the rawness with lyrics that I know Reminisce possesses, from listening to some of his previous songs.
Reminisce definitely wasn't in the best creative mood when he recorded the track and Jospo is equally guilty because he didn't tell him to chill and come back when he feels inspired. Or perhaps the rush to jump on the shaku shaku wave caused Reminisce to slack in vital areas of his composition exercise.
Upon listening to Problem, Reminisce comes across as a student who waited to dub from his colleague before rushing to submit his assignment. Sadly, he only copied enough to score below average in his test.
Rating: 2/5
The post Let's Tell You What The Big 'Problem' Is With Reminisce's New Song appeared first on tooXclusive.
Source: tooxclusive