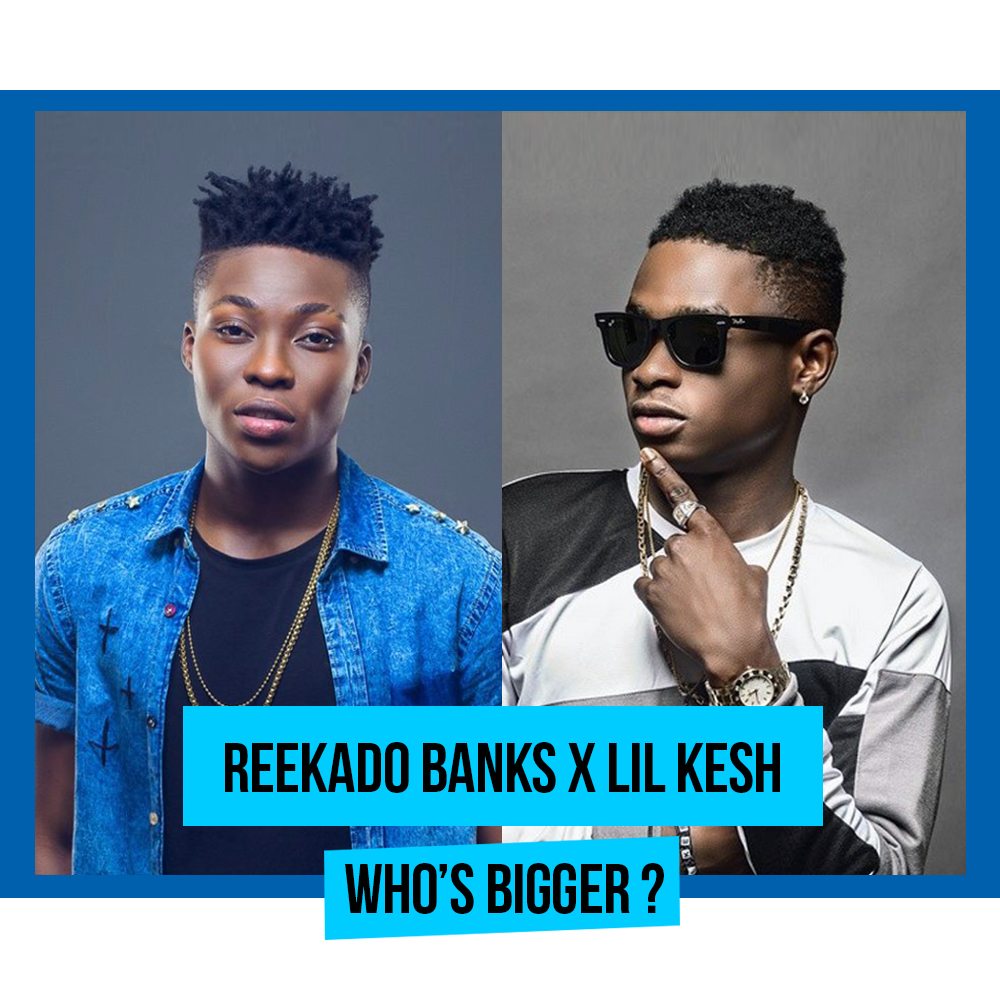 A lot of people still hold grudges against the organizers of Headies for crowning Reekado Banks as the winner of the 2015 Next Rated award. Their decision to give away the highly coveted prize to the Mavin star is still considered one of the most controversial decisions we have witnessed in the Nigerian music industry.
Some believe it was a steal, others agreed that it was duly awarded. The debate caused a serious divide in the circle of fans and at that time, the material to be judged was limited. The general conclusion was that since The Headies Next Rated Award is a pointer to the rise of a future star, then, time would give the best verdict on which of the nominees would go on to become the bigger star in the future.
The award was only a prediction at that time, what we have today is a revelation. Both Lil Kesh and Reekado carried on from the incident, they have both dropped their debut albums, the Mavin star has become a big man, Lil Kesh is now a label head. Time has been kind to give us events and happenings to make a good case of who between the two has his head and shoulder above the other.
Kindly share your honest opinion on the issue. The perspectives that you share and the arguments you make would help us reach a good conclusion on who is the bigger artiste, Lil Kesh or Reekado Banks?
The post Lil Kesh Or Reekado Banks…Who Is The Bigger Artiste? appeared first on tooXclusive.
Source: tooxclusive