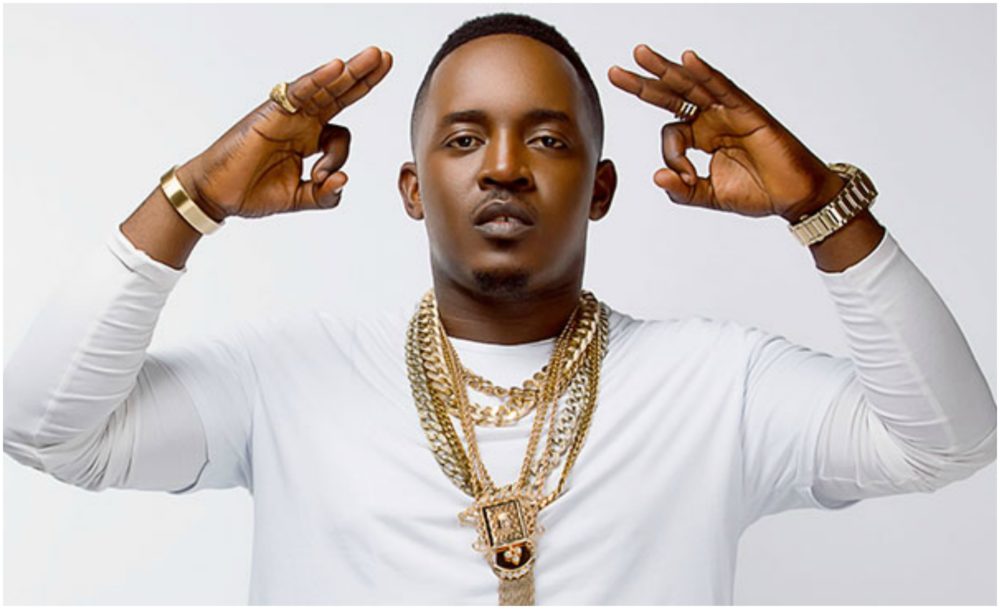 On Saturday night while I slept, MI Abaga won another Headies. The song which won Best Rap Song was You Rappers Should Fix Up Your Lives. The title, audacious in its in-your-faceness was one that promised controversy even before your favorite Hip Hop head clicked the play button. In summary: MI said that Nigerian rappers were getting killed by The South (Africa) and were not simply, doing enough. The Headies giving the song two rap awards was a thumb raised high, in face – level it was what a friend called "a wake – up call".
But here's the thing: MI is simply ignorant, or choosing to be negligent. In a world of fewer and fewer opportunities for rap artistes, many continued to push the art, and play around with the sound. Limerick's Pesin comes to mind. If it was released in MI's days, the Edo Boiy would have been a super big deal. But these are times unexplainable. Not far away in America is a culture so moving forwards that there's now actually the term "SoundCloud artistes". The music is shifting everywhere else. In South Africa, music is like a major resource, and not forgetting the proximity to the outside world and therefore historical advantage, it shouldn't come as a surprise that rap sells better over there. Here, you need a label, and where are they? Blaqbonez, G'iyaz, Limerick, Boogey, AQ, Rukus and many others are steady on their toes, challenging for a second at the spotlight and the privileged king, doing almost nothing to help, gets down from the throne and kicks away their hand from touching its golden splendour. Gets an award for it.
MI came to the fore as that "short black boy", a time when Nigerian listeners longed for Hip Hop embedded in Naija lingo. He took the spectre away from Mode9 and he proclaimed himself king, making Jay Z esque moves by introducing Ice Prince to us, being affiliated with Chocolate City and over the years signing, and signing, being Chocolate City President, signing pop acts like Dice Ailes and Koker, two buzzing whizkids, and adjusting the sound, making a song titled Your Father proclaiming his superiority and who would have noticed the trap bounce to it? MI is clearly an artiste who strives towards artistic development, moving with the tides and when others simply fail to do so, he feels its a laziness to work towards "making it big".
This is all MI. He is Janus. He has mastered the art of making danceable Hip Hop and "hardcore Hip Hop". But this is 2018 and there's a thin line between the two. Young Thug in some quarters, has been compared to 2pac. Hip Hop purists will let all hell loose but it is what it is. The world is changing. Revolution beckons. There is a increasing need to use forms beside music and towards influence and popularity to push a good cause. The artiste J. Cole recently released an album (KOD) about drug abuse and its dangers. If any addict somewhere in California, Lagos, Chicago, Brussels or Ontario quits after listening to that album, it should be because of the person Jermaine holds up, as if saying, "This is me. Can you trust me enough to tell you that lean is bad?" His image and popularity and personality made sure the album didn't come across as hypocritical and condemning of the people who are hooked, a subtle way of being detached, from being too judgemental of something he'll never truly understand, a quality MI fails to show in his so – called rallying call.
For years now, the Headies have pushed the idea of what the Hip Hop sound in Nigeria should be its almost like telling the young cats "do this or get no frigging recognition". This is why there was a lyrical lashing of MI when the awarded song was released (the artistes who covered the song even murked the beat better). Urging the newer emcees to see the error of their ways and kiss the ring. It's almost like a father insulting the uneducated son about being unable to write an essay.
In this award platform where there's only a category for Next Rated, we need new names. Take away the jejune tagging and false representation. The Next Rated should be the Pop Next Rated, because that's what it is. Then, there should be the Hip Hop Next Rated category. It should be the least to do for a dying genre in Nigeria, commercially. Get these artistes on stage and make the world see them. Present their works in the truest light, and not when Sauce Kid is allegedly arrested for fraud in the US. Not just when Olamide releases another album, not when MI makes another rant. Not when Local Rappers Part 2 surfaces.
Indie music doesn't work in Nigeria. Ask Tay. Ask Show Dem Camp. Ask Khali Abdu. Ask Boogey. These people will tell you they're waiting for a major label backing but whilst waiting, why not do good music? And they get stuck doing good music while MI swaggers to the corporate stage in a shiny suit and dedicating the award to "true Hip Hop fans" and of course, God. This is why the world joined hands in a collective applause when Don Jazzy took a chance on Johnny Drille and Poe. They understood that the alternative act from Edo could get stuck in that limbo – the space between truly known and underground act – doing bedroom covers and getting comments about how he's better than Owl City. And Poe, he would have been another rapper, five studio albums and no house of his own, no award on the shelf, no mainstream impact, no hand forging the signum of the revolution.
In the Hip Hop limbo, there's Erigga, there's AQ, and there's Boogey. These are perhaps the most criminally under appreciated rappers of our time. The Headies does well to nominate them but Ayo Animaseun's assertion that "if you're nominated, you're pretty much a winner" is false when it applies to rap in Nigeria. After the awards, there will be no one Googling AQ or Boogey or Erigga. They will still be slushes under the file of those who came close and MI has been known for almost a decade. For the sake of the future, he doesn't need the award. For sake of content, Show Dem Camp or Boogey or Erigga should have won.
I have however, a faint justification for the Headies persistent misgivings. There's a popular Nigerian joke about the slap. The Papa Ade and Ade relationship. Oh, you think you're grown and can now wear locks? You'll get a slap. You think shredded jeans are the new cool? You'll get a slap. You think you can support homosexuality and still be my son? You'll get a slap, three even. You think you can criticize and make a fool out us and get our award? LOL. Bullying is an essential tool of the ageist. Telling the young that old age is experience and experience is gold. In its twelfth year, I am yet to see the push for a shift towards the alternating uses of music, and the music itself. It's all been Mode9. Then Jesse Jagz whom they gave to appease the angry fans. Now MI again. And how does Reminisce win Best Rap Album in a category that A Trip to the South was in? In another universe Erigga is in a more appreciative country and this album is made required listening for its lyricism, production, storytelling and overall streets wisdom. A Trip to the South would be to the South South what good kid, m.a.a.d city is to America's West Coast. Burna Boy anywhere else is a phenomenon but here, he's a stubborn kid who's angry when he loses an award he so much deserves its almost beneath him.
The Headies have been tagged "the Nigerian Grammy" but unlike the bigger award platform, they fail to correct the error of times past. The Grammy previously didn't nominate albums that were only available through streams. But through the fight and zeal of the Hip Hop fans championed by Chance The Rapper, the law ceased to be and Chance The Rapper won a Grammy for Best Rap Album for his work Coloring Book. In 2018 and in Nigeria, the same is almost impossible. When will an artiste without a major label backing stick it to the powers that be that this music is ours and ours?
Corporate bodies need to support Hip Hop and not they're idea of Hip. The media is not doing enough for the artistes who are clearly working. If you doubt me, take an hour off your very busy schedule and Google MI's mix tapes. There you will find many a – talents that didn't fit into the strict laws of corporate backed Hip Hop. They didn't make us shimmy but they made us think. And when they made us drink Palm Wine over intellectual discourses, we pretended they never existed, when pushed to the wall, blamed their perceived obscurity. And when they told us about the tales of the streets, we considered them too vulgar, razz and undeserving of a night under the bright lights. And when they leave with nothing, we will mourn how they were once here. But now they're here, we call them lazy.
Written by Emmanuel Esomnofu
——————————————-
Emmanuel Esomnofu is a student and music fan. He has published and forthcoming works in The Afro Vibe, Brittle Paper and The Kalahari Review. He presently works as a Social Media manager for Flashscore NG
——————————————–
The thoughts expressed in this article are solely the writer's. They are not in any way connected with, neither do they communicate or represent the sentiments of tooXclusive.comvar VUUKLE_EMOTE_SIZE = "";
VUUKLE_EMOTE_IFRAME = ""
var EMOTE_TEXT = ["DOPE","TRASH","WACK","MAD JAM!","JUST THERE",""]
The post M.I Abaga Does Not Deserve The Headies Awards – Fan Thoughts. appeared first on TooXclusive.
Source: tooxclusive