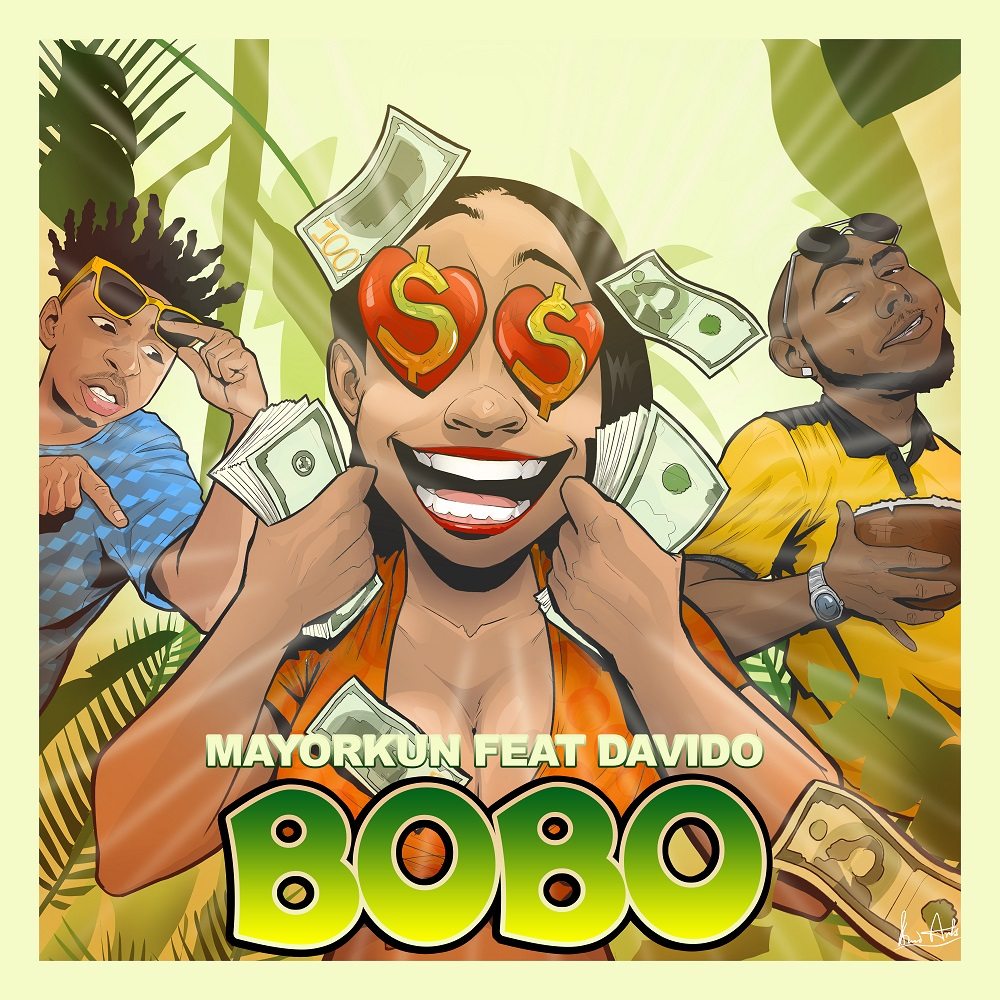 I say Abena you call me OBO (OBO)
Na money be fine Bobo (Bobo)…
Since putting pen to the paper that now binds him to DMW, watching Mayorkun rise to stardom is like watching the rise of the Eastern sun.
From the realm of depending heavily on promotions to get popularity for singles like Eleko and Sade to making records that get organic cheers and shouts like Mama did, Mayorkun's knock on the door of super-stardom is becoming audible, the fans can hear it, the aspiring superstars are listening while the superstars at the other end of the door have their gaze fixed on it, knowing Mayorkun amongst other promising stars could walk through the door at any time.
In 2017, he made the kind of move that separates one from the class of boys to make an appearance in the gathering of men – his run of hit releases qualified him to be considered one of most successful artistes of that year and he looks to continue the impressive run with the release of a new single titled 'BOBO', on which Davido appears as a guest artiste.
Below is the review of the song and do remember to share your thoughts in the comment section.
@ibironketweets The beauty of Mayorkun's artistry is less in his vocals or the style of sound he works with but more in his prowess with lyrical composition. His word play game is so strong that he even outplays some Naija rappers in that regard.
For a pop artist, it is a bit of surprise but it is teasing and enjoyable especially because Mayorkun delivers those lines in between nice melodies. I mean, how would one not like a line like "suit yourself like Jidenna?"
While that is a pleasant surprise, the surprising input of Davido, gives the song a sour side especially because he undid all of Mayorkun's brilliant word plays with lines like "I believe in water but I no be fisherman", coupled with cliché lines like "she say she is a fan, she want to blow me." Not that Mayorkun is stainless (he also said "butterfly na lababa" which is basic) but that only occurs sparsely in verses composed of thoughtful word plays.
"Bobo" is another fine product of the ADM (pon pon) music sample which DMW stars seem to have monopolized and it has that secret spice of pop records – beautiful melodies. The DMW household have a reputation for making great videos and with this one, their reputation is added to – picture quality, interpretation of theme and theatrics, aced.
Mayorkun is nearing that status of super-stardom with records like this one and indeed he would need support from his colleagues but not from Davido on a song like this. For 'Bobo', he should have done this alone.
@dahnielz Being the flagship artiste under the DMW label, Mayorkun is starting his 2018 with a big bang!
One thing that makes his sound to stand out, is how Mayorkun construct his lyrics, his word play game is always dope. Many would actually argue that Mayorkun has more 'punch lines' than some Nigerian hip-hop artistes.
Lets talk about Davido though, originally I would assume he was not slated to be on this record but for some reasons best known to them, the singer was featured on it. Davido contributed little or nothing to this song, I feel we could have had more from Mayorkun on this song.
All in all, BOBO is one of the few songs that will stay on my list, 'cos for me, it is a HIT!
Rating – 4/5
---
More thoughts on Mayorkun's new song, BOBO? Drop your comments below.
The post Mayorkun's "BOBO" Shouldn't Have Featured Davido . . My Thoughts! appeared first on TooXclusive.
Source: tooxclusive