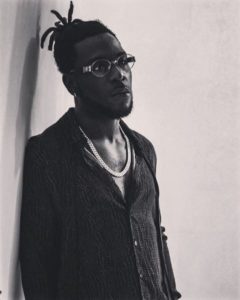 Afro-fusion star singer, Burna Boy made an attempt to correct the notion about the common use of Afrobeat, during an interview on Radar Radio. The singer said contrary to popular opinion, only FELA does Afrobeat.
The term 'Afrobeat' has become a commonly used term in the current Nigerian music community. A Nigerian music journalist named, Dennis Peter, in his article about music activism in Afrobeat, stated that "Afrobeats simply lumps every contemporary genre of music being made in Africa into a giant blob." In deed, several artistes have claimed Afrobeat as their preferred genre of music but Burna Boy has come out with a contrary opinion.
In his interview with Radar Radio, where he was referred to as the "King of Afrobeat", Burna Boy corrected the journalist by stating that he makes Afrofusion music and not Afrobeat. He stated that only FELA Kuti does Afrobeat as far as he is concerned, even though a lot of other Nigerian artistes would like to be seen as Afrobeat purveyors.
Watch video below.
The post "Only FELA Kuti Does Afrobeat As Far As I'm Concerned" – Burna Boy || WATCH appeared first on TooXclusive.
Source: tooxclusive