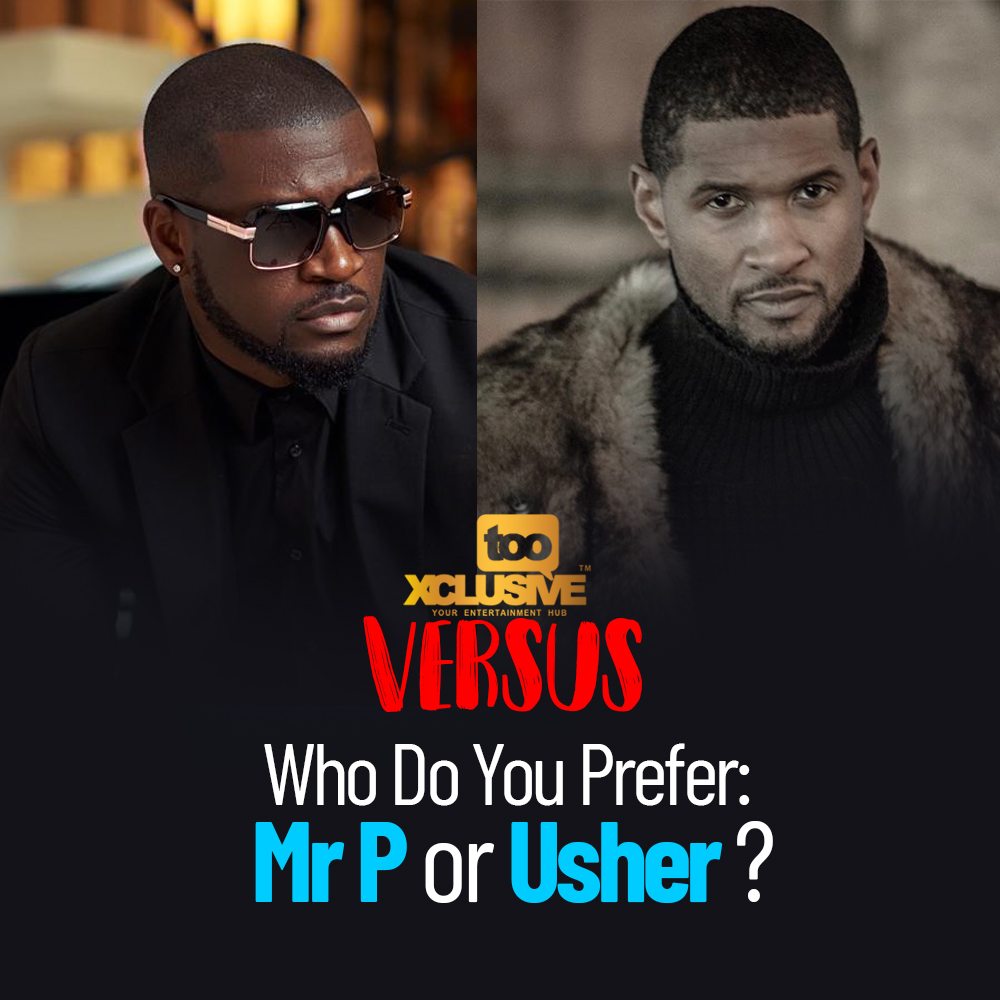 The people of the west would tell you that there is no living singer who can dance like Usher. They love him specially for his dance moves and often times they liken Usher's dance moves to that of Micheal Jackson's. His fans would tell you how he reaches for their hearts with his sonorous vocals  and they'd give testaments of the emotional appeal of his songs like Burn, Confession and In This Club. They'd gush about how he makes them dance with songs like Good Kisser and U Don't To Call. They call him Mr Entertainment because according to them, he is the total package with good looks, socially active, he sings amazingly and his break dance moves are legendary.
But all that is in US, in Nigeria, Peter Okoye is the Mr. Entertainer. Whilst Usher would light up Madison square, Peter Okoye (with Paul by his side) owns the shows in Africa. On stage, he is a mix of a dancing Michael Jackson and a singing Usher. Mr. P, as Peter Okoye is now preferably referred to, shares a lot of similarities with the Dallas-born singer. Not only do they share facial and other physical similarities, their singing sounds so alike that you can rename an Usher song and name Mr. P as the singer without detection (okay I'm only exaggerating) but yeah, Mr. P is the closest to Usher on the African continent (when he chooses to go the RnB path like he did on Say Your Love, Temptation and Omoge Mi).
While a lot of artistes have tried to lay claim to the title of 'African Michael Jackson,' Peter Okoye appears to be most deserving of the title, a title similar to the 'heir to MJ' title which Usher holds (till someone else appears on the scene with MJ's dance style and numbers sha). Usher is revered for balancing his soulful singing with his energetic dances and around here in Africa, Peter Okoye is the man with such ability, especially when goes shirtless performing one of the many popular P-Square songs. I expect a lot of people to challenge me if I say Wizkid shares similarities with Justin Bieber but likening Peter Okoye to Usher Raymond is one of the few things I expect even my enemies to agree with me on.
Written by Oluwatobi Ibironke
@ibironketweets
The post Peter Okoye (Mr. P) v Usher – Who Do You Prefer? appeared first on tooXclusive.
Source: tooxclusive