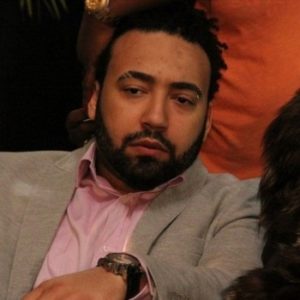 According to reports on Pulse NG, producer, Adey has threatened to drag Tinny Entertainment to court over non-payment of royalties for the production of Ycee's 2017 hit single, "Juice." The producer expressed that he is frustrated to see people confuse Maleek Berry as the producer of the song instead of him. He further said he has not been benefiting financially from the song despite its huge commercial success.
When asked whether he had benefited financially from the record, his answer was negative.
"No," he said. "In terms of benefiting from that song, financially, I would say no."
Juice which among the biggest songs of 2017, it was one of the constituent tracks of Ycee's "The First Wave" EP, released via a partnership between Sony Music and Tinny Entertainment.
Adey further explained that although he received a "tiny" first payment from that song, and signed the appropriate paperwork, he hasn't received royalties. He said,
"I haven't gotten any. I made more money from 'Wavy level' than I have made from 'Juice'. The problem with Nigeria is that if you show your soft side too much, people always take you for a 'dickhead'. That's the truth about it. That's why everyone is so guarded and so angry around here. You make one small step towards trusting someone, and they turn around and dump it on you.
"For me, the type of person I am, I will keep it moving. Regardless of 'Juice' or not, my life will still go on.
"What me I'm personally about is actually doing the right thing. I get upset when people who are close to you take measures to make sure they don't do the right thing."
When asked if he would go to court, Adey responded with the comment, "It's happening…they should be aware that it is coming. Both parties believe that they are right, but what is actually right is the black and white on the paper. I don't want to dwell on it too much, but the fact of it is that it is a disservice to me."
Adey , however, made an assurance that his relationship with Ycee remains cordial. In his word, they are "cool."
The post Producer Of Ycee's 'Juice', Adey, Threatens To Sue Tinny Entertainment appeared first on tooXclusive.
Source: tooxclusive