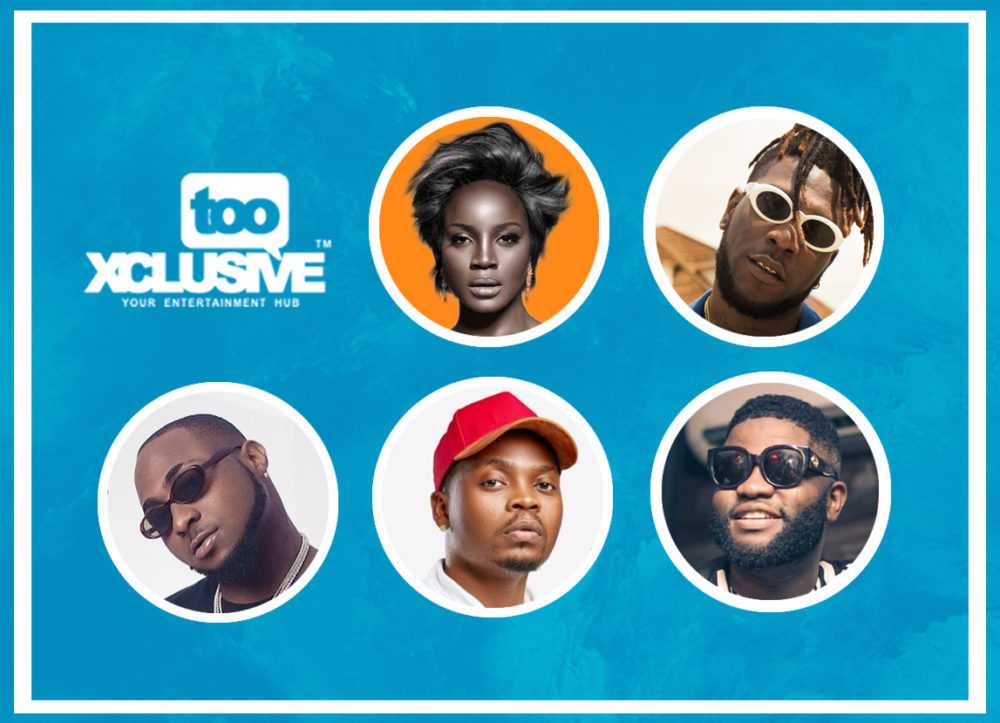 Sometimes things don't work out how you expect them to and no one knows this more than artistes. From break ups to grammatical blunders, the challenges come but the true test of character is in their ability to make the best of the situation.
Here are five artistes who succeeded in turning their blooper moments into rounds of applause.
1. Seyi Shay – Starting off the list is none other than the Electric Package herself. After infamously saying that an "EP" means electric package in an interview on HipTV, Seyi became the troll target of Nigerian social media. Although she took hit after hit, the musician did not allow the jesting to get to her. What did she do? She came out with a remarkable extended play and guess what she called it? Yep! Electric Package. I can't think of many better ways to turn around misfortune than that.
2. Burna Boy – Oluwaburna is no stranger to controversy but what he seems to be more familiar with, however, is thriving from them. Following his alleged assault and robbery of fellow artiste, Mr. 2Kay, Burna Boy released one of his strongest bodies of work yet and garnered international recognition. The Heaven's Gate singer could have been held back by his troubles with the law, but instead, he spinned the situation around nicely and hit his stride.
3. Davido – OBO is actually a Starboy when it comes to turning controversy around for good. From the whole Tagbo incident to his beef with Wizzy and the debt allegation leveled against, Davido is never too far from controversy but he continues to rise above the ashes of his many challenges. The 'billionaire' singer has faced enough controversies to make him pack his tools and call it quits but he has mastered the art of making sweet success out of life's incidents.
4. Olamide – Before people started feeling some type of way about it, Science Student by Olamide was on its way to becoming the anthem of the Shaku Shaku epoch. A number of tweets by online activists later, people started to call Olamide out for promoting drug use among the youth and asking for the song to be banned. An obvious P.R. nightmare, Olamide did not allow the backlash to get to him. What did he do? He turned it out around and started a campaign to educated the youth on the effects of drugs in their system. Using a press run and a Micheal Jackson tribute music video as his strategy, Olamide was able to get the public to let go of his neck which they had earlier threatened to yank off. Now, everyone has moved on and are jamming to 'Kosewe Kosegbo' in peace.
5. Skales – Perhaps no other Nigerian celebrity has been a regular victim of trolling as much as Skales. Way before trolls used to haunt him on social media, Skales was signed along Starboy to a record label called EME and after a while, he got dropped. Everyone thought Skales' career was over  but the resilient artiste rose up like a phoenix from the ashes with the super hit, Shake Body. His career continued to soar and reach new milestones after that, proving that it really is never over until you stop fighting.
Know of any other artistes that came out tops after a nasty public f*ck-up? Please share in the comment section below.
var VUUKLE_EMOTE_SIZE = "";
VUUKLE_EMOTE_IFRAME = ""
var EMOTE_TEXT = ["DOPE","TRASH","WACK","MAD JAM!","JUST THERE",""]
The post Seyi Shay, Burna Boy, Davido . . Artistes That Turned Their F*ck-Ups Into Accolades appeared first on TooXclusive.
Source: tooxclusive