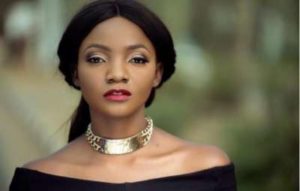 TX news had earlier reported how Simi threw her weight behind actress, Miss Dolapo Shola Fapson, in the trending issue of rape and kidnap involving a Taxify driver named, Henry Nnaemeka. The singer stated via a tweet that all those doubting the validity of the video released by the actress, are "full of sh*t." She was particular about the women criticizing the actress who made the claim against the Taxify driver.
Nigerians have since reacted to the singer's tweet. Simi has been subject to ridicule and criticism for her tweet. The pressure has been so intense that the singer deleted the tweet and has since been making explanations to justify her tweet.
See post below.
Simi thought she dropped fire tweets.
In less than 55mins,Twitter people started roasting her like cocoyam ??

Your WCW had to delete her tweets?

— Tega? (@ehte_) 26 January 2018
Simi tweeted trash there. Well, blue tick doesn't mean you are sensible.

— AUNTY OLOSHE (@Nazygold2) 26 January 2018
Aunty Simi ti delete tweet. No breast (balls) ?

— Catfish ? (@queen_nickki) 26 January 2018
According to Simi's tweet, we should ignore all fishy details bout the video and label the taxify driver a rapist/kidnapper.
And if you scrutinize the video and disbelieve DSF "you are full of shit!"

— Tega? (@ehte_) 26 January 2018
Lmao!! Simi is a coward.. She deleted that tweet ????… Moron

— Ayoola (@Wengers_Dota) 26 January 2018
I'm not asking anyone not to believe what they want – but nobody was there but the 2 of them. If someone is in trouble, this will only drive them to keep it to themselves. Don't drag anybody for filth, cos u were not there. It is wrong. Even if don't want to hear it, it is wrong!

— Simi (@SympLySimi) 26 January 2018
If u don't get it – then it's sad.

— Simi (@SympLySimi) 26 January 2018
The post Simi Dragged On Twitter For Her "Full Of Shit" Comment On Miss DSF/Taxify Driver Issue appeared first on tooXclusive.
Source: tooxclusive