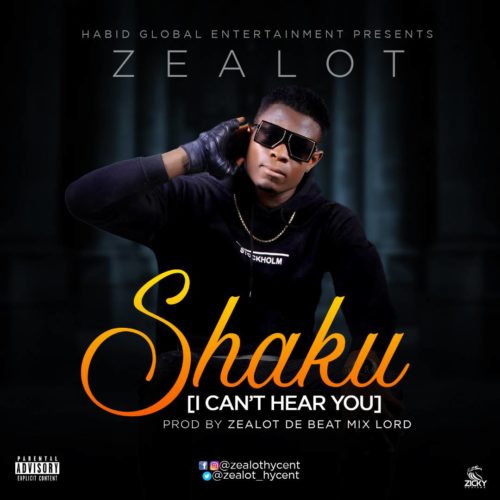 After dropping 9ja love 17th of last yr xmass which boosted the number of his fans to a higher level , Zealot decided to make a great change, he never dropped another music, fans disturbed him a lot but he said "there is time for everything" now he have ventured into Habid Global entertainment (HGE) with a smile and the love he have for shaku Shaku dance inspired him to cook up this hit titled shaku, "I can't hear you" .
Believe me this music will bust your head, is a highly inspirational and rhythmical dance hall, this guy got a talent, he produce the song in all aspects like, the beat, the recording, the mix and the mastering, and he can really dance very well O M G, I have not seen a guy like this, don't you think he deserves to join among the list of our NIGERIAN celebrities??.
This music will tell download, enjoy, do your shaku shaku dance and finally pls, kindly share, We De GI!! siad by Zealot.
[Song] Zealot – Shaku (I Can't Hear You)var VUUKLE_EMOTE_SIZE = "";
VUUKLE_EMOTE_IFRAME = ""
var EMOTE_TEXT = ["DOPE","TRASH","WACK","MAD JAM!","JUST THERE",""]
The post [Song] Zealot – Shaku (I Can't Hear You) appeared first on TooXclusive.
Source: tooxclusive