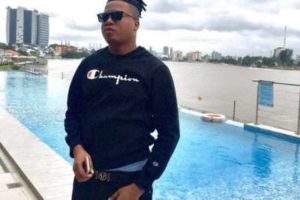 Producer, Kiddominant tendered his apology to the organisers of SoundCity MVP Awards on Twitter and the media house has replied the producer with a love smiley. The producer had earlier questioned the integrity of the organisers of the award for snubbing him but he later apologised for his actions, admitting that he used bad words and that those words do not reflect his true personality. SoundCity appears to have accepted the producer's apology with their response on Twitter.
See post below.
— SOUNDCITY AFRICA! (@SOUNDCITYtv) 18 January 2018
The post SoundCity Accepts Kiddominant's Apology appeared first on tooXclusive.
Source: tooxclusive