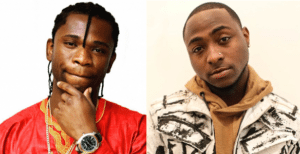 Controversial singer and self-acclaimed 'Energy God", Speed Darlington has condemned Davido for claiming to have the sum of 30 Billion in his account.
The US-based singer made an attempt to discredit the claim that Davido owns a private jet. He urged his followers not to be gullible, advising them against "worshiping" Davido.
In his words,
"This guy always announcing *30 Billion* for the account. But never mention naira. Slow people think his talking dollars which means his richer than TRUMP? Yeah right. Anyways, look at this picture you will see a white person there between the 2 red dots. Which means there are other passengers onboard too. Dose TRUE Billionaire share jet? No!".
See picture below.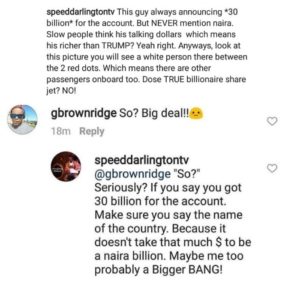 The post Speed Darlington Blasts Davido, Says He's Not That Rich appeared first on TooXclusive.
Source: tooxclusive