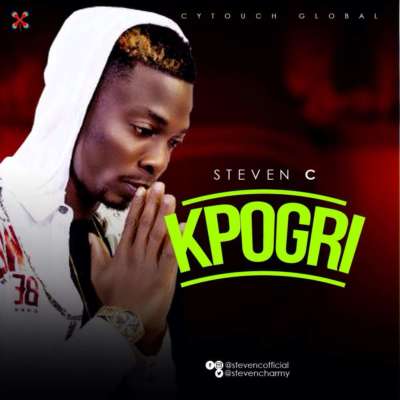 Steven Osaghae was born in September 25th 1992) popularly known by his stage name Steven Charmy or simply Steven C, is a Nigerian singer-songwriter, producer,and multi instrumentalist.
He hails from Benin city Edo State, and he  started his musical journey from a popular catholic church choir in his state of origin.
He was introduced to the church choir by a friend,and in less than no time he was asked to become the choir master of his church,due to the fact that he was musically talented.
In the year 2005,His friend who introduced him to the choir formed a secular music group called Team Age.
Steven C,been a music lover,pleaded with his friend to be a member of the group. He further had to sacrifice his Nokia 3310 mobile phone in order to pay for their first studio work.
Just like every other aspiring up and coming professional artist,he had series of challenges ranging from,Family members not been in support of his musical career,combining his musical carrier with his education,Financial isuess,etc.
He decided to go solo, after he realized that most of his team mates were inconsistent,and also because he had bigger dreams.
As a solo artiste he had lots of financial constrains,that he had to sacrifice his school fees, for his second single ( audio and video ),due to that reason he was asked to leave the exam hall, irrespective of that he graduated with good grades.
After his education he decided to focus on his musical career
He then took a short course in sound engineering from a popular music studio in Edo State.
Upon graduation,His Parents were impressed and gave him the privilege of Setting up a mini studio in his bedroom.
He was able to make little cash from upcoming artist,who patronised him.
Steven C been a music lover, established his first musical studio in 2013,which he called charmy music.
By 2014,he decided to travel to South Africa,in order to expand his musical horizon.
Living in SouthAfrica was more difficult than he anticipated.Steven C went through alot,just to be able to put food on his table and also to pursue his dreams.
In 2016,he was introduced to Cytoch Media,by a friend,and in less than no time he had his musical break through.
In 2017,he released his first single tittled Amaka,and later that same year he drop another single tittled Slow down
In 2018,he realised a hit banger tittled Kpogri
Steven C has worked with a lot of South Africa producers and artists like Speedy, Tuks Seghaghan etc
The post Steven C – Kpogri appeared first on tooXclusive.
Source: tooxclusive