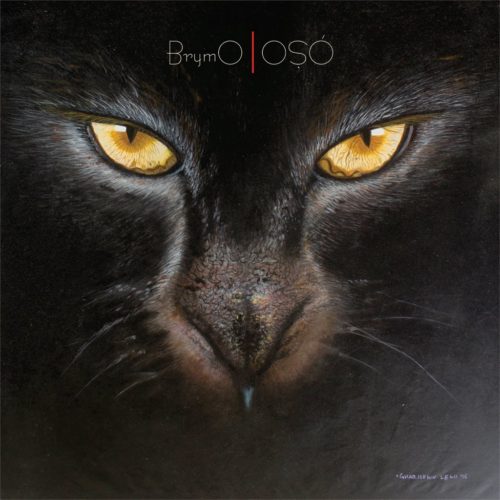 Artiste: BrymO
Album: Osó
Producers: Mikkyme Joses
Label: The Bail Music Company (2018)
Duration: 38 minutes
Every person of art has a storyline, the creator sets his mind on a subject or sets of subjects and puts proper care into crafting out his thoughts using various elements. This is exactly the case with Brymo's Osó. What he has done here can be simply referred to as 'sorcery'.
Brymo is one of the few master storytellers this music industry has been blessed with. His discography says it all. From his very first album, Brymstone to Son Of A Kapenta, Merchant Dealers & Slaves (MDS), Tabula Rasa, Klitoris and now Osó, you can spot a set of distinctive themes that resonate into your subconscious no matter how many times you listen to them.
Brymo started out this journey with a mix of soft sounds; there's saxophone and base guitar on 'No Be Me'. He talks about an unmarried lady who is running out of time, our leaders feeding their fat while the constituents suffer.
Anyone who remembers Dear Titilope (MDS) and Rendezvous (Son Of A Kapenta) would be much familiar with a tune like 'Mama'. The album's second track is an interlude, a letter to his mother, telling her how far he has gone (more than his father ever did) and how nothing has changed since he was born.
Leave Brymo in a room with a piano or instruments of any kind, and what you will hear will certainly blow your mind. That is what 'Heya' did when I listened. 'Some dey work and some dey pray, time just dey pass us by' – a calm Brymo cautions you.
'The drug for sorrow na attitude' –  Patience and Good luck work in hand in hand; well according to Brymo they do. If you lose your passion, with time you will find it. A strong message for the weak at heart is what track 3 entails.
God Is In Your Mind – Certainly my favourite song off the album. With a tap into Indie and soul music, the wizard in Brymo uses enchantments to awaken your spirituality. Your 'God' is faceless, nameless, but one place he dwells is in your mind. The lyrical texture of this song is so deep and at the same time frightening!
'Time Is So Kind' – to the blind. You truly can't tell time when you are lost. Brymo continues to preach.
Entropy – Inspired by heartbreak, an entropic Brymo pours out his emotion to his former lover. Not sure why, but enlisting this song shows dynamism and flexibility of the album.
More like a jonzing song, he tells us about the company he keeps. Check the society today, it is hard not to find Money Launderers and Heart Breakers among the youths. Brymo did not hide their bad doings when he said 'and all we do is weed weed, we are grinding when you sleep.'
In the concluding part of this masterpiece, Brymo returns to the root with 3 tribal songs; Olanrewaju, Olumo and Banuso.
Appraising his son, Olanrewaju, Brymo talks about different times and challenges the young chap will face on his journey through life while pleading to Olanrewaju not to grow too quickly.
Olumo is another enchanting song. With folklore instrumentals, Brymo appeases the Olumo deity with sonorous, deeply rooted appraisals to the popular rock situated in the capital city of Abeokuta.
Words of advice; 'Banuso, banuso, ma ba eniyan so o'. Confide in yourself; never share your deepest secrets with people. Brymo pens his final admonition.
It is important to point out that album reviews sometimes cannot objectively analyze the depth and breadth of such body of work. For Osó and the likes from other artistes who do conscious music, it could take up to a year or more to fully digest its content.However, this review would have to do.
Osó takes you on a magical journey of time travel, through sounds and connotations that would sometime in the future be fully appreciated. The philosophy of this album centers around time, change, and generally the phases of human life. This is what makes it very relatable and timeless.
The instrumentation is on another level entirely, it is as if Mikkyme Joses has grown alongside Brymo and their synergy is stronger and better coordinated.
Conclusively, I say Osó would grow into a classic. Brymo's songwriting skills have certainly improved beyond many proportions. This is an album to keep for as long as eras and eons tarry.
Rating 4.1/5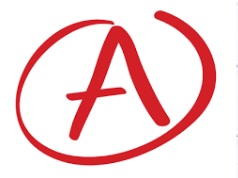 Reviewed by Daniel Enisan
@dahnielzvar VUUKLE_EMOTE_SIZE = "";
VUUKLE_EMOTE_IFRAME = ""
var EMOTE_TEXT = ["DOPE","TRASH","WACK","MAD JAM!","JUST THERE",""]
The post The Journey Of A Music Sorcerer. Brymo – "OSÓ" The Album Review appeared first on TooXclusive.
Source: tooxclusive