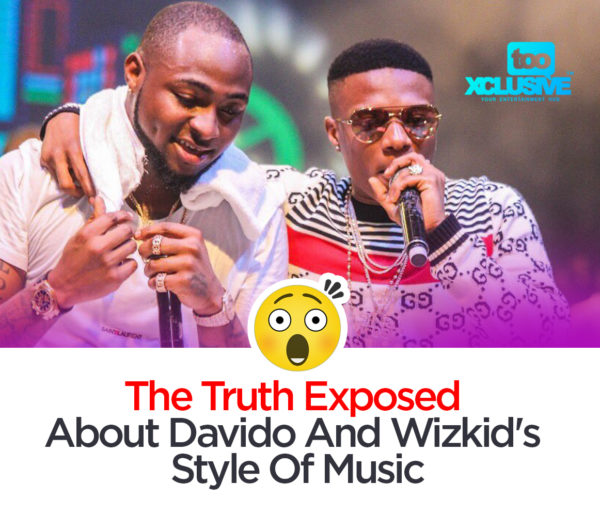 It is often said that the heartbeat of Afro-pop music is in Nigeria and it is difficult to think otherwise considering the fact that two of the biggest pop artistes on the continent are of Nigerian origin – Davido and Wizkid are the leading pair of pop music artistes in Africa, while they share a common interest in the genre, their approach to the art is different.
Even the most fanatic Afro-pop music lover would agree that the elements of Davido's music differ from that of Wizkid's, that's the reason fans are often seen debating on social media either about which of the two artistes has a better "vibe" or who amongst the two put out the bigger record. Sometimes the debate could swing in the direction of the differences in their lifestyle or it could be as direct as saying "Wizkid get voice, Davido no get."
For a genre of music like theirs, whose common themes relate to Erotic love, affluence and pride of place; it seems ironic that Davido looks to connect to his subject on a level that goes beyond the materialistic character that his social media activities suggests but this is understandable knowing that not all that Davido sings in songs, is actually a product of his emotional experience. A lot of times, he gets help with his compositions.
On love-themed songs like Flora My Flawa, Davido comes off as submissive and humble to love while Wizkid always seems to stay in control when singing about subjects like love or sexual desires. In the days when he made records like Holla At Your Boy and Love My Baby, his approach to love seemed entreating and warm but he seems to have become a man with assertive traits on more recent releases like One For Me, where he sang "whine whine say no man can control/ if feels better than Silver and Gold/ Is it forever girl? let me know."
As regards songs about affluence and wealth, Davido is more fitting for the description of a "self-publicist" – he's the kind of man who would say something like "I be making and spending the owo/ Mehn, I be balling the owo, balling the owo/ Never be saving the owo, I be uploading the owo/ Getting the owo, and I go take your Iyawo/…Mehn, I go change her life, put some owo in her life, ehh" while Wiz would rather say less and leave more to the imagination of his listener with lines like "All of my guys know me all about me paper/ Me got me girls all around me, me no chaser, yah/ Starboy call me number one/ When me tune drop, the girls, they bounce along."
One thing is common to the two verses – the theme but the expression difference between the choice of words, sound, delivery character and other elements of the art. However, regardless of the different approach of the two singers to music, they both seem to have mastered the craft of using their discrete music styling to create continental hit songs. Comparing the artistry of Davido and Wizkid is like comparing vodka with whiskey – two alcoholic beverages with different appearance and different distillation properties but they give just about the same satisfaction.
(I'd say Wizkid's music feels like whiskey while Davido's feels like Vodka)
Written by Oluwatobi Ibironke
@ibironketweets
The post The Truth Exposed About Davido And Wizkid's Style Of Music appeared first on TooXclusive.
Source: tooxclusive