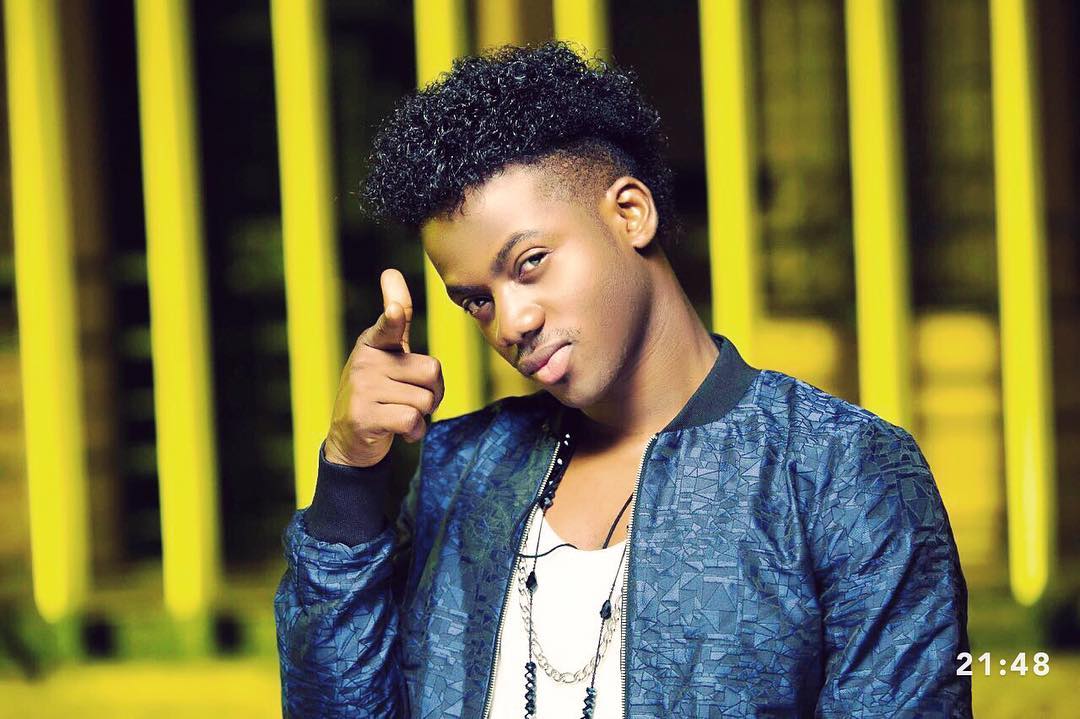 Very tricky question, yea?
And it is one that I keep finding even more difficult to decipher as his musical career courses on in the form of newer music materials released.
What is Korede's growth projection as an artiste?
Can we really say he has experienced development in his craft since after the cataclysmic single, Godwin, that shook the nation at her ends? When Korede was first introduced to the music community as one of the new signees of the Mavins alongside Reekado Banks and Di'Ja, he stood pretty much out as an Afro fusion artiste with a penchant for sounds in the alternative genre. Fruits of this tested labour include his titillating acoustic-pop debut, African Princess, which was later followed by the house-influenced, Cold Outside. I mean, this dude wasn't just different in musical samples and vocal styling, he rocked the essence of uniqueness and made it look hella cool while at it. Or perhaps, may be it was too soon to tell.
Then 'Godwin' happened. A traditional pop sound embellished with the intermittent kicks from an Afro-house beat; of course, with the incredibly inducing and sonorous backing vocals of the man Jazzy. My gaaddd!!! It was the year 2015 and we had suddenly happened upon a potential megastar in the order of a Lil Kesh from the Shoki era of 2013; he was literally on our hands, and right on the threshold of breaking forth. The dramatic commercial reception of the earth-shaking single, was what further cemented without doubt, his popular moniker coined from the jocular lyrics on his Dorobucci verse where he sang 'doro-mega-super-star'.
Korede will definitely go down in Nigerian music history as one of the badder guys to do it. But the process it's going to take him to attain that status is what scares me. 'Cos I think he's missing it. Once in a blue while we may have scathing releases like Mungo Park, which is totally okay long as he comes back very hard with stuff like Romantic that had the graceful feature from Tiwa Savage and the all-too impressing Do Like That, only without Kelly Rowland this time around. It worries me that I might have to hold my tongue or pause my breath to acclaim him the mega star that he's 'pposed to be. Because I strongly disagree that it is a statement that can hold sway at the moment, in 2018. Because I cannot find the empirical evidence to validate it. And it is definitely not within Melanin Popping.
On the other hand, the Belloved album; beautiful, artsy concoct of sounds that sadly failed to tie into a projected identity of who Korede Bello is as an artiste. Rather we were deceived into thinking of it as a showcase of versatility – him being in the other ways that he can but ought not to be. It's not like as if it is a bad thing, that's what afterall gave rise to an association with the likes of Ice Prince, Vector, Yung6ix, Lil Kesh, Bracket and Sarkodie – people that I'd never have thought. However, the fact still remains that there's an absolute misplacement of self, and it is having plenty to do with the welcome factor for these new music releases, as it also is with how he is now being perceived as an artiste amongst the community of music fans.
It is very important that we know what Korede is on about; what the focus of his craft is, and who he is here for. Is it the streets? The girls? The G-boyz? The Naija born but Dubai or London living folks, or perhaps the 'Otes'? A clear understanding of his purpose in doing music, and the directional path to toe will do much to advance this present status he has rummaged in for the past year or so. He can't be a Buhari-type situation where he is one for all and all to the rest. The industry has already experienced a variety of scenarios where times and seasons changed up to the point that it no longer allowed for diverse-class acts like we had in the designs of a 2Baba and D'Banj.
The same way and manner in which we find it worthy to extol the quality talent deposit of artistes that come in the ranks of Niniola, Simi, Ric Hassani and Adekunle Gold who have recognized their career purpose and continue to tirelessly chase their desires with a clear focus, Korede in my honest opinion is equally deserving of this same promulgation but it can only come from a place of deep personal conviction and an understanding, such that he becomes unsusceptible to bockety demands from the fans, the constantly changing dynamics of the industry and a pressure to deliver, stemming from management platforms. Time is fast spent and before we arrive at the point of regret and apportioning of blames, it behooves on Bello to find out now and fix up real quick!
Written by Jim Donnett
@jimancipation
The post What Exactly Is Korede Bello's Direction In Music? appeared first on tooXclusive.
Source: tooxclusive