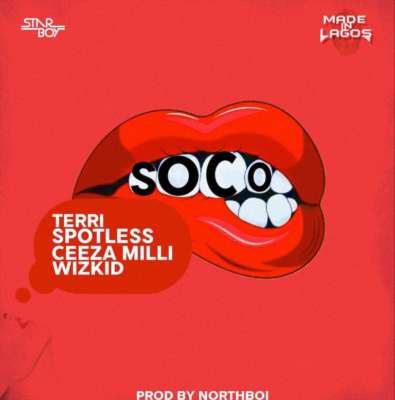 Oya soco soco, soco soco soco
Soco soco baby oh…
If Nigerians would enjoy a year of high-level musical entertainment, Wizkid would play a crucial part in it and if otherwise, he'd still be a principal part of it. This is to show just how much influence the Starboy holds in the Nigerian music industry. He is the one that sets the standards – arguably, he is the 'king'
So, to start 2018 and to determine our fate (music consumers) as regards the quality of music made in Nigeria; Wizkid has released his much-anticipated Soco song and fans have been reacting to the release. Below are some of the thoughts of TX team members about the song.
Please read and share your own thoughts in the comment section.
@ibironketweets I imagine that it would be a boring experience being a fan of Wizkid at a time like this when his music has become only bearable rather than mind-blowing like it once was, especially when his hunger for success could not be quenched with half-done pieces. The days when Wizkid was conscious about making music to impress and win over fans, not now that he has tens of millions of loyalists who would cheer loudly even when he is coughing badly.
I've heard some of these Wizkid FC members scream Starboy! Starboy! and seen comments on the brilliance of Soco since it dropped but in my opinion it is just another product of a freestyle session which was deemed fit to be called a hit song because it is a 'vibe' – a cheap vibe, a vibe with everyone on it sounding alike, a vibe that lacks newness and oh! shouldn't we have gotten tired of the same Eledumare will bless you with money, Starboy will bless you with money, baby oh, lines from Wizzy?
Sometimes I feel just as much as Wizkid is an inspiration to a lot of up and coming artistes, he could equally be of negative influence to them especially when they start to lose their originality trying to sound like him. For instance, Ceeza who usually impresses, was lost in the shadow of Wizkid on this song and even the debutant, Terri, failed to take his chance to shine. Who is Spotless? and why is he even named as a contributor?
I feel like Soco was made by an uninspired Wizkid featuring a Wizkid whose sleep was cut short and another Wizkid who would rather be making babies.
I expect a lot of Wizkid fans to disagree with me, just like I disagree with them that Soco is a brilliant song but if you're asking if it's a 'hit', I'd say yes because it is Wizkid and whether or not it is quality stuff, it would be played everywhere anyways.
Rating – 2.5/5
@dahnielz To be honest, it is becoming a little bit stressful to always review these lame songs that Wizkid takes time and proper planning to drop.
Let me begin by saying this; calling this record a weak attempt would certainly be an understatement. This song and several others of its kind are the reasons behind the low quality of music this industry exports to the developed nations.
For an international act like Wizkid, it beckons on him to make more effort than before to project this industry in the right light. After several listens, you can assume that the only reason the song was packed with the 'starboy clones', is because Wizkid is trying to introduce the 'future superstars' to his very large fan base.
Every one of them including Wiz did not bring their A game on this song, and it is sad because this record would eventually be forced on an innocent audience after several airplays.
I wouldn't even keep this song on any of my devices after I'm done with this review.
The only person to be praised for this record is the graphic designer, whoever he is…Thumbs up!
Rating – 2/5
The post Wizkid's "Soco" Is Only Hype, Nothing Good About It . . My Thoughts appeared first on tooXclusive.
Source: tooxclusive